PhD programme in Theoretical and Scientific Data Science

Since Summer 2021, I have been the academic lead of a brand new graduate programme in Theoretical and Scientific Data Science at the International School for Advanced Studies (SISSA) in Trieste, Italy.
The programme is offered by a new research group I'm heading in Machine Learning for the Natural Sciences, and it focuses on developing methods and insights into machine learning and data science as applied to physics, biology, neurosciences, health and many other fields.
The programme is designed to give students a cross-disciplinary in-depth understanding of machine learning, statistics, data science, high performance computing and data analysis during their first year of study. Technical competences are complemented by a series of seminars featuring world experts on the Ethics of Machine Learning and AI. A research project, often with co-supervision across disciplinary fields, leads to a PhD after four years of study.
Humanities education for STEM students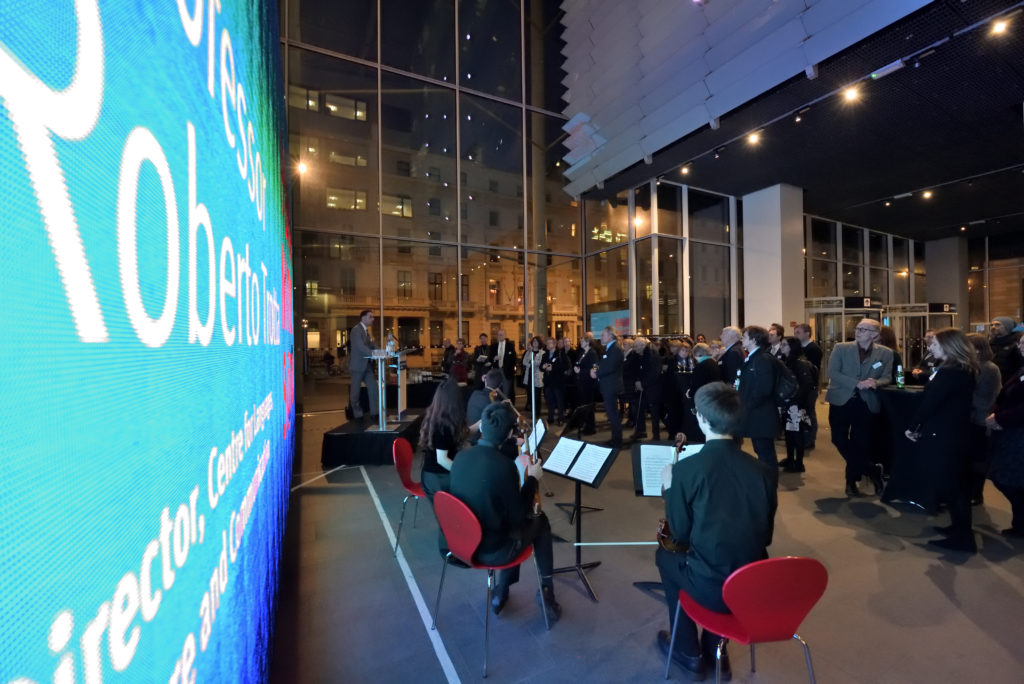 Between August 2015 and July 2020, I have been the Director of the Centre for Languages, Culture and Communication at Imperial College London. This is a senior leadership role within College, reporting directly to the Vice-Provost for Education.
The Centre's mission is to provide excellent education and scholarship in the field of humanities, social sciences and science communication. The Centre also runs a thriving programme of Evening Classes and Lunchtime Learning in the arts, humanities, languages and sciences open to all, as well as two highly regarded Science Communication masters courses.
The Centre's flagship programme for undergraduate students, Imperial Horizons, is designed to broaden our students' perspectives, give new context to their disciplinary knowledge and provide them with important graduate skills, such as communication and critical thinking. I developed a new strategy document for Horizons, articulating the vision for its future at Imperial. I was one of the architects and central enablers of the innovative I-Explore programme at Imperial, which embeds in the curriculum, for the first time, for-degree credit modules outside the core discipline of Imperial undergraduate students, including Horizons.
As Centre Director, I provided academic and educational leadership for the Centre, and was responsible for over 140 staff members, delivering over one hundred modules to over 4,500 students per year. I worked cross-College with all other Faculties and Department to shape the Centre's offer. I co-chaired the CLCC/CHERS Education Committee, which I represented on the Imperial Senate (no, not this Imperial Senate!). I was also a member of the Programmes Committee, which oversees the entire teaching offer at Imperial. In 2018 I led the Curriculum Review for Imperial Horizons, which streamlined the offer into three fields of study encompassing over 170 different modules. I also chaired the Curriculum Review Reference Panel for the Faculty of Medicine programmes.